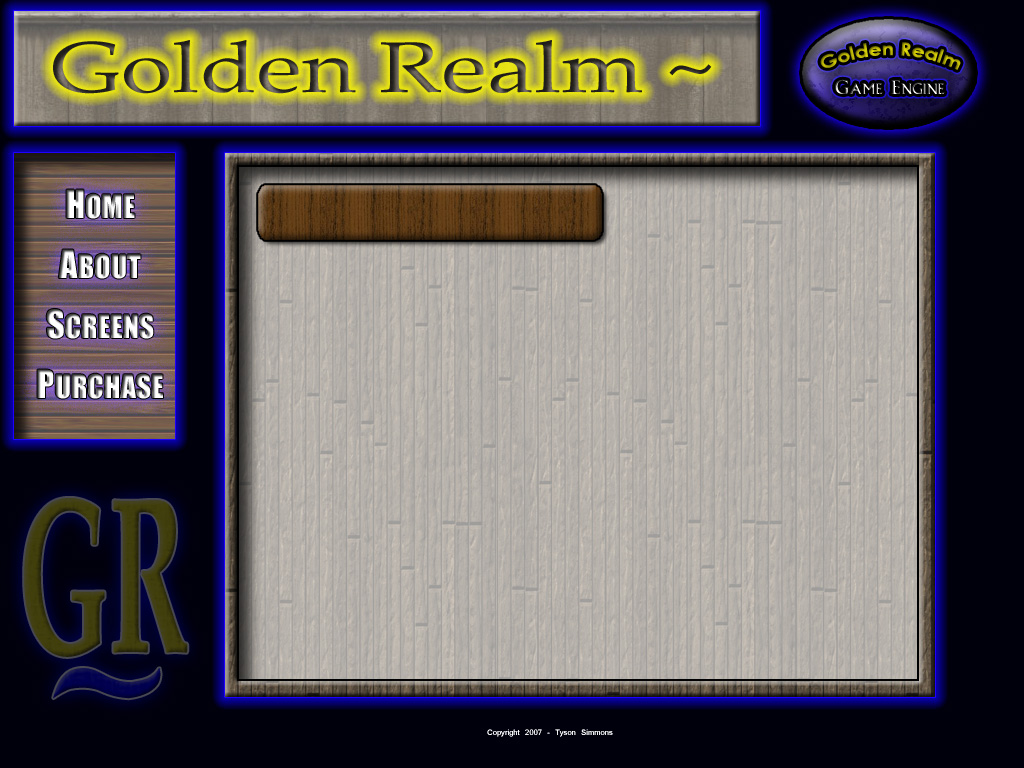 Also, check out the Golden Realm 2D graphics kit, containing over 900 custom sprites for 2D game creation! HERE
Resell or redistribution of this product is strictly prohibited. Violators who are caught redistributing this product will be punished to the full extent of the law. Support is not guaranteed for this product but can be found with our administrator at osashes2000@yahoo.com. Credit for using this engine would be greatly appreciated, but is not required. Golden Realm RPG Game Engine is copyrighted 2007 - Tyson Simmons.
Payment- Payment for the Golden Realm Engine is currently available only through paypal.
Price- The Golden Realm Engine is only $2.50!
Delivery- After your purchase, the administrator will confirm your order, and the engine will be emailed to you within about 24 hours. If you need to download Golden Realm, in stead of having it emailed to you, simply put "download link" in the comments section of your order form or email our delivery administrator at osashes2000@yahoo.com to request a download link.
Purchase -